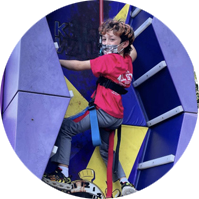 Adventure Course
The adventure course teaches campers teambuilding skills. We offer dozens of elements, including Bridge Climbs, Zip-lines, and Rock walls.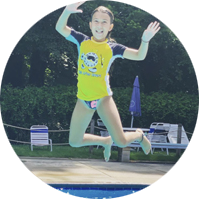 Swimming
Red Barn has a beautiful pool, complete with fun activities like pool basketball and volleyball. Campers participate in a daily swim period. We have lounge chairs and a sound system at the pool, making this one of the cool spots in camp. Learn more about our Swim Program.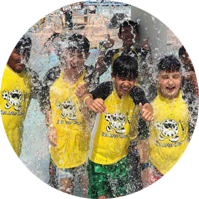 Waterslides & Splash Park
The 250ft waterslide offers a thrilling entry into our splash pad area.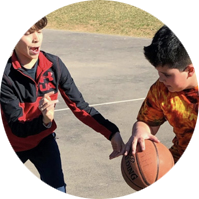 Basketball
Dribbling, passing, lay-ups, foul shots, and positioning are skills that are taught during sessions. Basketball pickup games are often a favorite activity during downtime.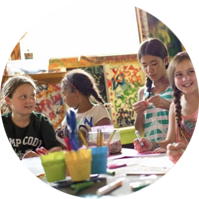 Arts & Crafts
Arts & Crafts projects are designed to offer fun and enjoyable artistic programming to our already extensive day camp program. Our Arts & Crafts room is run by a full-time art instructor.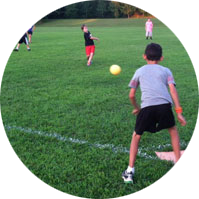 Baseball, Softball & Kickball
Batting, fielding ground balls, catching pop-ups, and turning double plays are just a few of the skills that our Athletic Team teaches on the fields. We maintain team records and statistics in a fun and competitive atmosphere.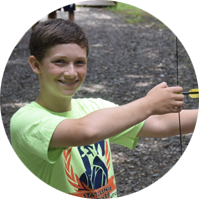 Archery
Archery is a classic summer camp program. Campers are taught archery skills by certified instructors. Our program includes fun games like archery tag as well!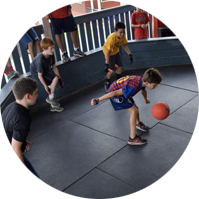 Ga-Ga Courts
Red Barn Ranch has several covered gaga courts throughout camp. Our courts are complete with rubber floors - not sand or dirt. Gaga is played during free time and we also have competitions during Color war.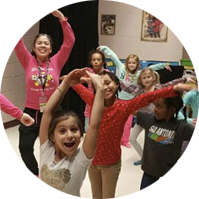 Music, Dance & Drama
Dance, music, and drama at Red Barn Ranch are high-energy and action packed! Campers act, dance, and sing in our productions, and they also assist with set construction, lighting, and sound. We are constantly amazed by the talent of our campers at Red Barn Ranch.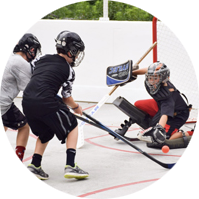 Hockey
At Red Barn Ranch, hockey is a popular sport and campers approach the game with spirit and enthusiasm. Stickhandling, passing, shooting on goal, and positioning are skills our Athletic Team focuses on with our campers.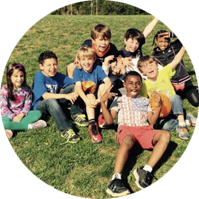 Soccer & Field Sports
Campers have a blast playing anything from soccer to ultimate frisbee on our incredibly maintained fields.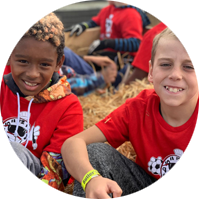 Red Barn Ranch Leadership Program
Our Leadership Program is specially designed for 12-to 14-year-olds. Campers in this program are able to participate in all camp activities. Campers plan parts of their own schedules and will help the younger groups in their activities under the guidance of a senior instructor. Our goal is to strike a balance between creating a sense of responsibility among our older campers while ensuring they have an AWESOME time at camp.